Written by: KLAIRY ALEXANDROY on June 8, 2023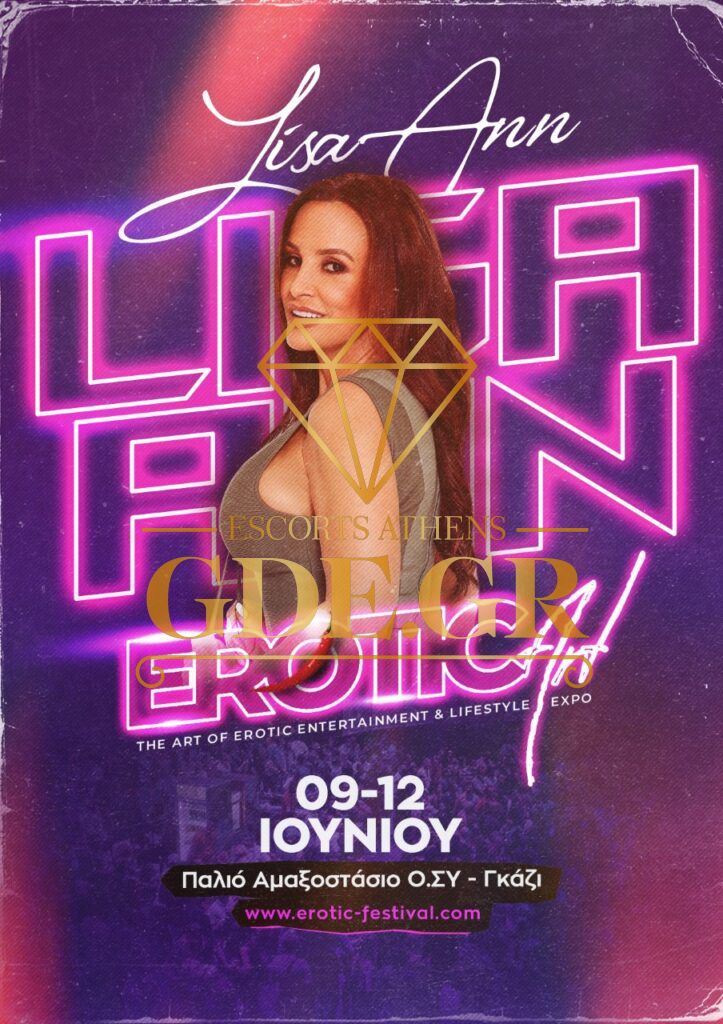 Lisa Ann at EroticArt Festival 2023
Lisa Ann, one of the most famous porn stars of the adult cinema and protagonist of erotic films, will be in our country, Greece in June as a guest of SugarbabesTV, at the EroticArt Festival 2023.
The big moment has arrived! The well-known erotic film star Lisa Ann will be present at this year's EroticArt Festival 2023 which will take place from June 9 to 12 at the Old Railway Station of OSY in Gazi, Athens.
Who is Lisa Ann?
For those who don't know, we're talking about the – perhaps – greatest performer of all time in the sex industry. Surely you have seen or heard about her somewhere.
She is one of the most famous adult film porn stars on the planet, even though she has now retired from the field. She has dozens of awards in her collection and according to Imdb, she has participated in 353 films as an actor, in 17 as a director, while in 5 she was a producer.
What is Lisa Ann up to now?
The 51-year-old today Lisa Ann left the cinema behind and devoted herself to her YouTube channel, where she invites several of her former colleagues (and not only), interviewing them. She also has her own web show in which she comments on NBA games, while she loves basketball on her Instagram profile.
Lately, she has been preparing for her arrival in Athens for the EroticArt Festival 2023 and as she informed us through her Twitter account, she is already brushing up on her Greek by watching movies with Greek content.
According to exclusive information – she will soon be in our country and present at the EroticArt Festival 2023, which as we mentioned will take place from June 9 to 12 at the Old OSY Railway Station in Gazi.
More specifically, the well-known adult film actress will be a guest of SugarbabesTV and will be at the sexhibition (booth) of the Greek production company, where she will talk to the audience and of course, take photos with her fans and other escorts in Athens.
We can't wait to meet her in person! Book your ticket now and live an unprecedented experience up close! Presale of tickets through Viva Online Tickets: https://www.viva.gr/tickets/happenings/eroticart-2023/
Reservations: +30 6944592093
See more about escorts: